Meet Vanessa Bowen, a Chartered Professional Accountant (CPA) and Master Neuro-Linguistic Programming Practitioner (NLP). She is also the Founder of Mint Worthy Co. Inc., a personal finance coaching platform that helps women develop positive financial habits so they can take control of their finances by changing their relationship with money. After ten years in corporate finance and public accounting where she worked with international businesses in both Canada and the US, Vanessa shifted her focus to pursue her passion for personal finance, and now empowers women to live life on their own financial terms. She spoke to Linda Lach, Director of Governance at IFAC, about her many achievements, why financial literacy is near and dear to her heart, and her advice for improving one's financial IQ. 
Image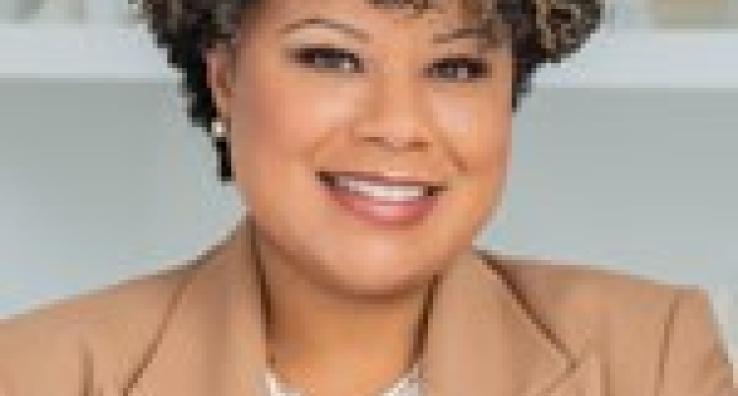 Linda Lach (LL): Vanessa, you have a fascinating profile. Can you tell us about your pathway into the accountancy profession?
Vanessa Bowen (VB): I always knew I was made to be an accountant. My mother used to joke and call me a bean counter when I was younger. I was always so fascinated by how simple numbers can tell us so much and how our roles as accountants are so vital to both individuals and corporations, alike. I was fortunate to have a few summer internships at PwC while in university, and this further solidified my desire to join the profession. I've had the opportunity to work on some incredible projects, support some very diverse companies, and work with some of the most brilliant people, all thanks to this profession.
LL: You hold the title of Chartered Professional Accountant (CPA) and you are also a Master Neuro-Linguistic Programming Practitioner (NLP). Can you tell us a bit more about what neuro-linguistics is, and how this dual qualification has been a driver of your passion for financial literacy?
---
VB: The simplified answer is that Neuro-Linguistic Programming is the understanding of the relationship between our thoughts, language and the subconscious programs that run our lives. Everyone interprets the world differently, which forms our belief systems, how we react to external stimulus is based on our belief systems and the results we for our lives, be they for our careers, relationships, businesses, or finances. Every result we are currently living in our life is a reflection of the mindset and belief systems we hold.
Also, everyone has a money story and an underlying relationship with money. Some examples of money stories are:
I never have enough money / I constantly live in fear that I will never have enough or lose all the money I do have.

I will always be in debt / It's difficult to get out of debt / I don't make enough to pay down my debts.

I didn't grow up in a wealthy family so it will be difficult (or impossible) for me to accumulate wealth.

I'm not good with money / I can't be financially secure without a partner / I must leave all financial decisions to my partner.

It's hard to make money / I always have to work really hard to make money and achieve financial success.
However, when it comes to financial literacy, there is so much focus on 'money management' or the practical side of financial literacy but we dismiss 'money mindset' or the emotional side. Yet, it's our subconscious beliefs about money that actually drive our money habits and behaviours. Uncovering these deep underlying mindsets allows us to change who we are with money and in turn, what we do with money. In working with hundreds of clients as well as on my own money mindset and relationship with money, I truly believe that our money mindset and money management must align if we desire to create true financial freedom. This is why this dual qualification has been the driver of my passion to see more women live in their financial worth.
LL: You are the Founder of Mint Worthy Co. Inc., a personal finance coaching platform that helps women develop positive financial habits. Why is it so important to empower women into being more financial literate?
---
VB: From my personal experience, women are socialized differently around money and hold very different money stories and beliefs than men, with most of these beliefs centered around our worth. I know this firsthand with my own money struggles, and see it constantly with the women I work with. Women tend to take fewer risks, we find finances overwhelming and confusing, and we lack financial confidence. All of this and more impacts our bank accounts. In a recent study, women are projected to control $3.3 trillion of personal wealth in Canada by 2026. But, if we don't empower women to be more financially literate, how can women attain or maintain this wealth? I saw a gap in the financial landscape to meet women where they were and support them in their financial evolution and journey and I created Mint Worthy Co. to fill that gap.
LL: It's clear that financial literacy has far-reaching benefits. However, there are still significant gaps in financial education worldwide. What do you think are the main obstacles preventing widespread financial literacy? And how can we overcome these obstacles and promote greater financial literacy?
---
VB: We're still facing certain inclusion barriers. It's not just within certain communities and cultural groups, but it's across all Canadians. I say this from experience working with women from diverse backgrounds and various income levels - some making multiple six figures. Yet all have one thing in common: they lack financial knowledge. Yes, the rise of social media is supporting more widespread financial literacy and education, but the overwhelming amount of information makes it difficult for people to decipher what advice to trust. I believe there needs to be greater cross-collaboration between financial institutions and individuals like myself who have a passion for financial literacy, so that together we can educate and connect with more people in our direct communities. We have the ability to provide more financial education programs and sound financial advice so that financial literacy can be accessible to all. 
LL: Vanessa, on top of everything else, you are a volunteer with CPA Canada's award-winning Financial Literacy program. Can you tell us more about it?
---
VB: The mission of CPA Canada's Financial Literacy program is to deliver unbiased objective financial literacy education to all Canadians, not just CPAs, in an effort to improve the overall state of financial literacy in Canada. The program offers financial literacy sessions, online tools, and resources delivered at the grassroots level to our communities through the national CPA member network. I have had the privilege of volunteering on the CPA Canada Women's Advisory Group to develop financial literacy sessions designed by women for women, and I also supported the 2022 Mastering Money Conference, which focused on improving the financial health of all Canadians. It's truly an honour to be a part of this key initiative of the profession!
LL: What advice would you give to individuals who want to improve their financial literacy? What would be the first step?
---
VB: Know your starting point. If you set the destination in your GPS but don't put in a starting point, the GPS doesn't know whether to tell you to go straight, turn right or make a U-turn. The same is true for your finances. Understand your current financial picture, identify gaps in your financial knowledge and financial plan. Then seek out advice, resources and support to bridge those gaps, so that you can fully achieve your financial dreams.
Interested in being featured? Email us.