Image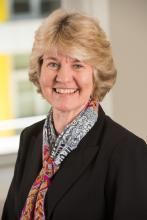 Linda Lach
Job Title
Director, Governance
Linda A. Lach is Director, Governance and is responsible for IFAC's governance matters, including management of IFAC's board and Council and compliance with its Constitution and Bylaws. She also supports the Governance and Planning and Finance Committees.
Previously, Ms. Lach was the Director, Quality and Development, where she was responsible for the program management, implementation, and governance of IFAC's Professional Accountancy Organization Capacity Building Program funded by the UK Department for International Development.
Before joining IFAC, Ms. Lach was a contributing author on numerous accounting publications for Practitioner's Publishing Company and served as the associate director of the Center for Financial Integrity at Baruch College (US). Ms. Lach also was the director of professional development for the American Institute of CPAs where she was responsible for conferences, seminars, and self-study professional development courses for accounting professionals. Her previous experience also includes audit and financial management positions.
Ms. Lach has a bachelor's degree in economics from Yale University and a master's degree in accounting from New York University. She is licensed as a CPA in the state of New York and is a member of the American Institute of CPAs.