Pragmatic, disruptive and passionate, Maria del Dado Alonso Sanchez (Dado) is a confident cross-cultural leader with over 20 years' experience as a CFO and board director. She has spent her career steering multi-million budgets, assigning resources in both high growth and complex turnaround situations. She also developed and led culturally diverse and globally dispersed high-performance teams across multiple industries, including gaming and information technology.      
Dado combines her impressive career with a rich and fulfilling personal life. Her interests include reading and listening to music, where her eclectic taste spans genres from hip-hop to classical. Dado enjoys spending quality time with her son, sharing moments of bonding through practicing kickboxing and witnessing his growth into a young man.
  
Laura Leka, Principal at IFAC, spoke with Dado to understand her journey as a professional accountant in business and to learn more about the challenges and achievements she encountered along the way.
Image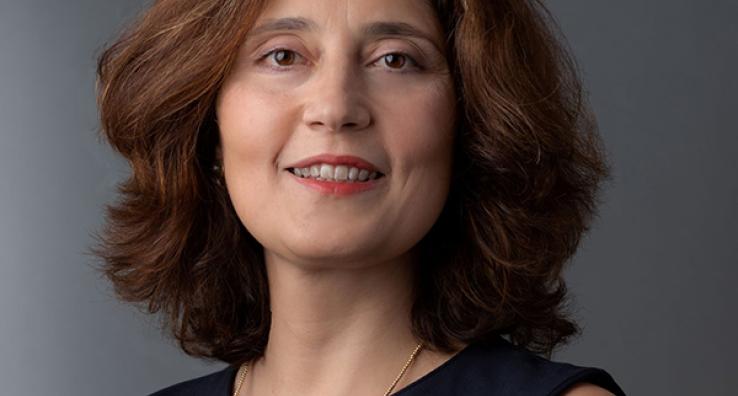 Laura Leka (LL): Dado, you have an impressive and very inspiring senior finance executive career. Could you please share with us how your journey as a professional accountant in business began?
---
I have always had this persistent desire for learning and exploring new horizons. Even from the very beginning, when I was at university, I developed a passion for professional accountants in business. Business controller seemed to be the perfect role for me. You have the luxury of a wide scope and business understanding, you have the exposure to strategic and tactical very relevant and important company matters, and you can influence through insights and advice.
My first job at Siemens was as a finance/business controller and since then I learned to grow into different facets of the function. I always wanted to create value and insights that would be relevant to the business. Being a business controller allowed me to continuously learn by changing companies, sectors, and functions.
This passion for learning and embracing new challenges compelled me to venture into different countries from the very beginning. Despite being Spanish, I have spent many more years abroad than I have in my home country. The pursuit of international experience and the opportunity to engage with people from diverse backgrounds have always been central to my aspirations.
Every day, my biggest motivation has been the opportunity to learn something new. It is this passion for continuous learning that has propelled me to where I am today in my career.
LL: As the Group CFO at BBG, in a rapidly evolving industry like e-commerce, could you share specific examples of how your accountancy qualification has helped you navigate the challenges and responsibilities associated with your role?
---
In fast-growing companies, initial investments in finance teams are often modest. However, these companies typically aim to go public, requiring accelerated financial growth. I encountered this scenario firsthand at BBG and at Azerion. Particularly during the initial stages, the key challenge is establishing a functional, efficient, and agile finance team. It requires decisive execution to develop this critical function.
In essence, the Group CFO role entails entering with existing obligations but lacking the full complement of tools, skills, and resources required for their fulfillment. Having a broad and generalist knowledge of finance helps you focus on the most crucial aspects at any given moment. It prepares you for the challenges ahead. 
My CMA (Certified Management Accountant) certification has been a game-changer in my finance career. It helps me provide valuable insights, analyze costs effectively, and make informed financial decisions. I just regret not having it earlier. I regularly use the skills that CMA cemented to drive efficiency and innovation in my teams, advocate for better financial results, and harness the power of technology and digital transformation to make a real impact.
As CFO of a company operating in a very fast environment, you have to be resourceful and build what you need as you go. It is not about having everything, but rather about acquiring and developing what are essential assets for the job. Overall, this experience and the CMA certification have been invaluable in helping me navigate the challenges and responsibilities associated with my role.
LL: Could you share some of the significant milestones or achievements in your career that you are particularly proud of?
---
I started my career in Siemens and grew as a finance professional at Amazon.
At Amazon, I learned the meaning of "customer obsession", commitment to operational excellence, and long-term thinking. I have relentlessly used these three principles through all my career and never felt let down. I was privileged to be in EU Amazon when it went through a significant transformation. It brought Prime to Europe, it built Amazon EU, and it launched the Benelux, Spain, and Italy marketplaces. It was magic. The positive energy and the hard work of teams that were committed to creating something relevant and new was fantastic.
The second pivotal experience in my career was Azerion. The company experienced rapid growth, achieving a staggering 200 million EUR in revenue and acquiring 35 companies within just five years of its foundation. Naturally, in such a dynamic environment, processes were far from well-established, and decision-making mechanisms lacked robustness.
When I joined the company and while hiring the finance teams, we started contributing to investment decisions and choices creating and applying NPV (net present value) and DCF (discounted cash flow) models. Simultaneously, we started driving the management reporting processes combining actual and rolling forecast metrics creating transparency and consistency. 
Armed with our insights and refined processes, we assumed a central role in instilling consistency, completeness, and precision in both top-line and bottom-line initiatives. Through these efforts and by infusing finance acumen and discipline, Azerion started changing and finance gained its seat at the decision table and became a powerful driver for change. 
I learned what the power of will is. When nobody believes something is possible and yet it is. When you do not understand how it is possible and yet you deliver. The power of the visionaries and their deep motivation. The unlimited energy that came from a whole company deeply vested in achieving one single goal. The freedom and the responsibility of doing what felt right at every step of the way to deliver on the mission. It was a tremendous learning curve with no limitations and great returns. Phenomenal experience.
I must acknowledge that I had valuable support in this endeavor. Several years prior, I had earned my CMA certification, equipping me with an arsenal of tools and methodologies to craft tangible solutions in my daily responsibilities. 
In retrospect, it appears that the finance team merely needed to find its voice, its style, and its agility in response to claim a rightful seat at the decision-making table. This is precisely what the CMA afforded me—an avenue to convey financial insights in a manner comprehensible to the broader business audience.
LL: As a professional woman accountant in business, what are some of the challenges you've encountered throughout your career, and how did you overcome them? Were you able to reach the work-life balance you aspired to?
---
Let me take the second part of the question first.
Society often places a high expectation of perfection on women, which can make questions like achieving work-life balance tricky. I wonder if men professionals are also asked about their work-life balance that often… But continuing with the answer, personally, I have always evolved and adapted to the circumstances as they came.
In my opinion, when it comes to work-life balance, it is crucial to set boundaries that work for you and your family. For me, my weekends have always been sacred - a time for myself and my family. I believe everyone needs to define their own boundaries because each person functions differently.
With regards to the challenges that I have encountered in my career as a woman in business, I need to admit that there have been some. I really hope the next generations will have it easier but I consider we are in the midst of a societal change and it requires strong persistence and also male allies to partner in this endeavor.
In general, as professional women, we are constantly confronted with added burdens that can prevent us from performing at our best. Some come from external sources, such as when we are interrupted, talked over, talked down to, and overlooked. Some are internally driven by our education and cultural exposure such as modesty or fear to say no. We need to be aware and learn to navigate believing in ourselves and daring to fail and try again.
Let me share an anecdote. When I moved to Germany, my manager told me that I had a high opinion of myself. As if it would be a bad thing. I studied for two degrees simultaneously; I moved to Germany and was prepared to take risks to pursue my career. I did not give up and continued pursuing my dreams. Why acknowledging the facts was viewed as thinking highly of oneself? Why was this a problem?
In this case. I was lucky I did not doubt myself. I have a strong self-awareness forged through the very tough situations I had to go through in my youth. I know what I am capable of.
In general, I would say that it is important for women in business, and women in general, to recognize similar situations and resist them because they diminish our self-confidence and affect how we perform.
We also need to realize that we are offered fewer opportunities than our male peers. This is life and we need to accept it as we do not live in a world in which complete parity and equality are achieved yet. This is why when opportunities to excel are offered, we should be prepared to give all we have and put skin in the game to make the best out of it. 
Let me share another example. Early in my career, I was offered the opportunity to participate in the selection of the Siemens High Performance Junior Group. It was unusual as I was appointed by the CEO while my manager, the CFO, had appointed another male candidate. I invested my savings in a flight to Boston to spend 10 days refreshing my English. Finally, I was selected over my peer. It was a big surprise in the Siemens Spanish community as you can imagine. Who is Dado? How is it that she got selected and not Mr. X? My motto in life is: we need to be ready to fight hard for what we care about. I follow this motto both personally and professionally.
Finally, we also need to fight our inner fears; those that have been so carefully ingrained by society and education. It is okay not to be perfect. It is okay to spend the week at work and the weekend with the family. It is okay not to volunteer "to pick up the dirty socks at work". It is okay to talk about the good work you have done.
We should learn to forgive and accept ourselves for not being perfect, the rest will come by itself.
LL : You have a very strong experience in managing multi-disciplinary and diverse team. Do you personally contribute to promoting diversity and inclusion within your organization or the accounting profession?
---
Absolutely. I actively support diverse and inclusive teams. When I see a woman growing into a leadership position, I actively offer coaching and tips. 
I'm dedicated to promoting diversity and inclusion. I have had the privilege of collaborating with finance professionals from diverse backgrounds worldwide. This global diversity enriches our collective perspective and significantly enhances our strategic decision-making. Diverse teams and an inclusive profession are essential for innovation and success, and I'm committed to driving positive change.
As a CFO, I have also faced unique challenges. Often, I find myself as the only woman in the room during critical business decisions. Unfortunately, I have experienced interruptions more frequently than my male colleagues and my ideas have been dismissed, only to be embraced when presented by a male colleague.

Bias and discrimination are not unique to women in business; we have all faced them at some point. However, I believe in persisting despite these challenges. Through my journey, these challenges have only fueled my determination to contribute to a more inclusive profession. I firmly believe that diversity breeds success.
LL: Communication is a critical aspect of the CFO role, especially when conveying complex financial information to non-financial professionals and stakeholders. Did your accountancy qualification equip you with those skills?  In your opinion, what are the key skills and qualities that have contributed to your success?
---
Communication is absolutely crucial. Whether you're a natural communicator or a "work-in-progress", continuous learning is key for mastery. You can refine your public speaking skills by learning from specialists or observing great speakers in your circle, like teachers or colleagues, or by watching TED Talks for valuable insights.
I had my best teacher in my manager Lydia Paterson when I worked at OLX. She was an excellent communicator. She could bring a narrative to life and capture the audience's attention automatically. Seeing her in action was an inspiration.
I also try to improve by practicing as I participate in events where I am the speaker. For this, I also took training in public speaking to be more impactful.
My accounting qualification is the foundation. It provides credibility to what you communicate, but empathy is the cornerstone of connecting with your audience. Stay focused on your objectives, but consider how to engage your audience effectively. Use common sense, provide relatable examples, adapt to their reactions, and infuse humor and creativity into your speeches and presentations.
In essence, effective communication is a fundamental skill for CFOs, one that can be developed over time. A powerful tool for personal and professional growth, enabling us to connect with diverse teams and drive our company's goals.
Be empathetic, be direct, and engage your audience. While experience will fine-tune your 'voice,' remember that making finance captivating is achievable, especially for those of us passionate about the field.
LL: What advice would you give to aspiring accountants who hope to build successful careers in business?
---
Advice for aspiring accountants aiming to build successful careers in business can vary depending on how each individual defines success. For me, success meant climbing the ladder and having the opportunity to do what I could to influence and create value. In that definition, one key aspect is hard work, but it's important to note that many people work hard. While hard work can be a common trait, the true differentiator lies in our commitment to continuous growth, inner motivation, and the unwavering pursuit of excellence—qualities well within our control and essential for building a successful career.
On a personal level, aspiring accountants should overcome inner limitations. I have personally found that I was sometimes held back by concerns about what others might think, how my superiors would perceive my actions, or whether I might be stepping on someone else's toes. It's essential to be bold. Young professionals need to muster the courage to speak up, especially in the field of finance. While diligence is important, it is also good to approach things with a bit of ease. It doesn't mean being lazy, but rather not being overly serious, anxious, or constantly pessimistic. Maintaining a positive outlook can be less common in the field but is equally important.
So, the advice is clear: work hard, be bold in pursuing what you want, express your aspirations, and stay positive. If things don't always go perfectly, that's okay. Particularly for women, it's important to remember that perfection doesn't exist. The idea of perfection can hold us back, and self-limiting thoughts can hinder our progress. Have a long-term aspiration, work hard for it, and invest in it. Do not despair, continue trying. It is a marathon, not a sprint.
Interested in being featured?