Vicky Rock is the Managing Director of Finance, Performance and Portfolio for the UK House of Commons, where she provides leadership on financial management including ensuring regularity, propriety, value for money and feasibility for use of public resources. She is also the Chair of the OECD's Working Party on Financial Management and Reporting, gathering the most senior budget officials across OECD countries. Vicky is a mother of two young children and very dedicated to her family. Cecile Bonino, Principal, Global Engagement at IFAC talked to Vicky to know more about her ability to combine a fulfilling work-life balance and progressing her career into very senior and prestigious roles. 
Image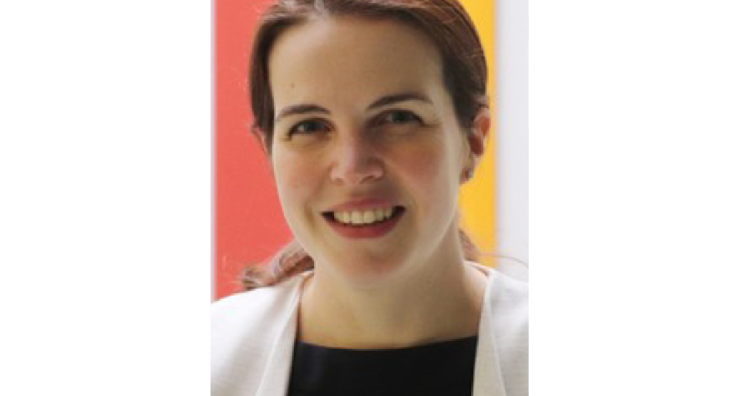 Cecile Bonino (CB): Vicky, the first time I met you, you were chairing the OECD's Working Party on Financial Management and Reporting. I was really inspired to see a talented young woman named to such an important role, and very impressed by the way you were driving the discussions.  Can you tell us more about your work as a public sector finance leader, your leadership style and the skills you need to accomplish your mission?
Vicky Rock (VR): Thank you! It was a privilege to be asked to Chair. I felt intimidated and excited in equal measure, which for me is a sign of a good challenge!
My mission as a finance leader is to deliver value for money. To do this, I need to build a confident and capable finance function, that provides expert advice, and is trusted to deliver good outcomes.
I need to ensure that I'm personally credible, both as the leader of my team and as a Board member. I have a lot of knowledge of the finance rules and incentives in government, but the principles of good financial management and good leadership are universal.  
My leadership style is very open and collaborative. I've faced so many unexpected situations over the years, particularly at the Treasury, which relied on bringing together colleagues with different expertise and experience. From a personal perspective, I find that the different interactions are what make work so enjoyable, as well as often providing an opportunity to make connections and benefit from collaboration.
CB: You are also a mother of two. Balancing work and home life is difficult for anyone, especially with young children. How did you manage to progress your career after maternity leave and working part-time? How do you continue to combine your impressive professional journey with your family life?
---
VR: Two years before my first child was born I had a miscarriage. I remember thinking, shortly after that, how there's so much uncertainty about if and when I might have children that it didn't make sense to try to create the perfect plan of which role to be in, or how long to have been in it, before having children. Instead, I decided to put myself forward for career opportunities as they arose, which meant applying for a secondment to help set up the British Business Bank.
The other key ingredient in progressing my career over the years when I had children was the excellent attitude and support of my colleagues. I was pregnant when I interviewed for my first senior civil service role. When the recruiting manager called to offer me the role, he already had a plan for maternity cover. Personally, I felt guilty to be going on maternity leave, but I only received support from everyone I worked with. I now make sure that  anyone I work with who is going on maternity or paternity leave, or returning, gets the same enthusiasm and support from me.
Now that I have children, it is a balancing act to be a successful finance leader while also being the mum I want to be. For several years, I worked part time so that I could spend a day a week with my kids. Working part time really made me focus on effective time management, prioritising work and delegating much more. To be able to delegate effectively has been possible because of great, reliable colleagues.
In my current role, I've returned to working full time. I still manage my time so that work doesn't spill into evenings and weekends. And I set firm boundaries about when I will stop work, so that I can do the things that matter to me, be it family dinner, going to the gym, or bedtime stories with the kids. This is made possible by my husband who works part time, so that he can be there for our kids more.
CB: You have made the choice to work in the public sector. At a time where the attractiveness of the accountancy profession, including for the public sector, is on all lips, what has been the driver of your choice of career? 
---
 VR: Although I trained in the private sector, I always knew that I wanted to work in the public sector. In the private sector I worked in public sector audit and assurance, and I obtained a public-sector specific accountancy qualification (CIPFA). I chose the public sector because I think that the problems that it tackles are more challenging. I wanted to be intellectually challenged, and I haven't been disappointed!
If that was my reason for joining, then my reasons for staying are my colleagues and the wider professional community. It's remarkable and a sincere pleasure to work in organisations where people band together to tackle incredibly important and tough challenges, and where you can see the difference that you collectively make.
CB: How did your accountancy qualification empower you to reach your goals? 
---
VR:  When I first joined the Treasury from the private sector, I was hired because they needed a qualified accountant who was confident in accounting for financial instruments. This was in 2011 when we weren't yet out of the woods on the financial crisis. The balance sheet had huge assets, and even larger liabilities, from the government's interventions in the banking sector. Having a qualification meant that I could get involved in incredible areas, like selling Northern Rock and indemnifying the Bank of England for quantitative easing. My qualification was not just a license to operate in finance, it was also an enabler for providing wider advice, which is what I used to develop my career.
CB: What would be your recommendation to a student or a young professional considering embracing a career in public sector finance?  
---
VR: If you talk to ten different people, they will have ten different motivations behind their career choices, and they will probably change over time! That's why I recommend taking a step back and thinking about what is important to you. Once you've figured that out, choices about roles and development opportunities are much easier. If you are considering a career in public sector finance, then there are wonderful communities that you can tap into to find out more. I'm part of the Government Finance Function, which brings together everyone working in finance in central government, but even this is just one part of the picture. The range of opportunities across the public sector, including health, local government and education, is huge.
CB: I am sure that many young professionals, especially those aspiring to strike the right balance between work and family life, will find your story very inspirational. Who did inspire you, and why? 
---
VR: I've worked for many brilliant leaders, and I've learnt a lot. This list could never be exhaustive, but some of the highlights are:
Dame Sharon White, who worked part-time in very senior roles at the Treasury and was never too busy to show her appreciation of staff

Jane Cunliffe, who I met for the first time whilst on maternity leave. She shared her own positive experiences of flexible working and gave me the confidence to return to work part time. She brought an infectious energy and built trust through always following through on her commitments

Cat Little, who was always clear about her priorities, made me feel empowered as her deputy and provided an ongoing masterclass in building relationships with colleagues and stakeholders

Mike Driver and James Bowler, who I jointly reported to in my first director role. I returned from maternity leave after my second child, and a few weeks later they offered me the opportunity of a temporary promotion to cover a career break for six months. I didn't think I was ready for the step, but it was only for six months and it meant a lot that they thought I could do it, so I said yes. Mike and James were incredibly supportive from the start, including encouraging me to continue to work part time, because they could see that it worked for me.
Interested in being featured? Email us.