IFAC research indicates that irrespective of jurisdictions, accountants, and especially small- and medium- sized practices (SMPs), continue to be the preferred advisors to small- and medium-sized entities (SMEs). The majority of accounting practices worldwide are SMPs, and most accountants are themselves small business practitioners, which leaves them ideally placed to help SMEs as they have a first-hand understanding of many of the problems SMEs are facing.
However, SMPs are also particularly susceptible to disruptive changes caused by global trends; especially disruption related to new regulation being induced by these trends. In multiple IFAC surveys (e.g. see  IFAC SMP survey), keeping up with new regulations ranks among the top three challenges faced by 61% of European respondents, with differentiating from competition also being significant.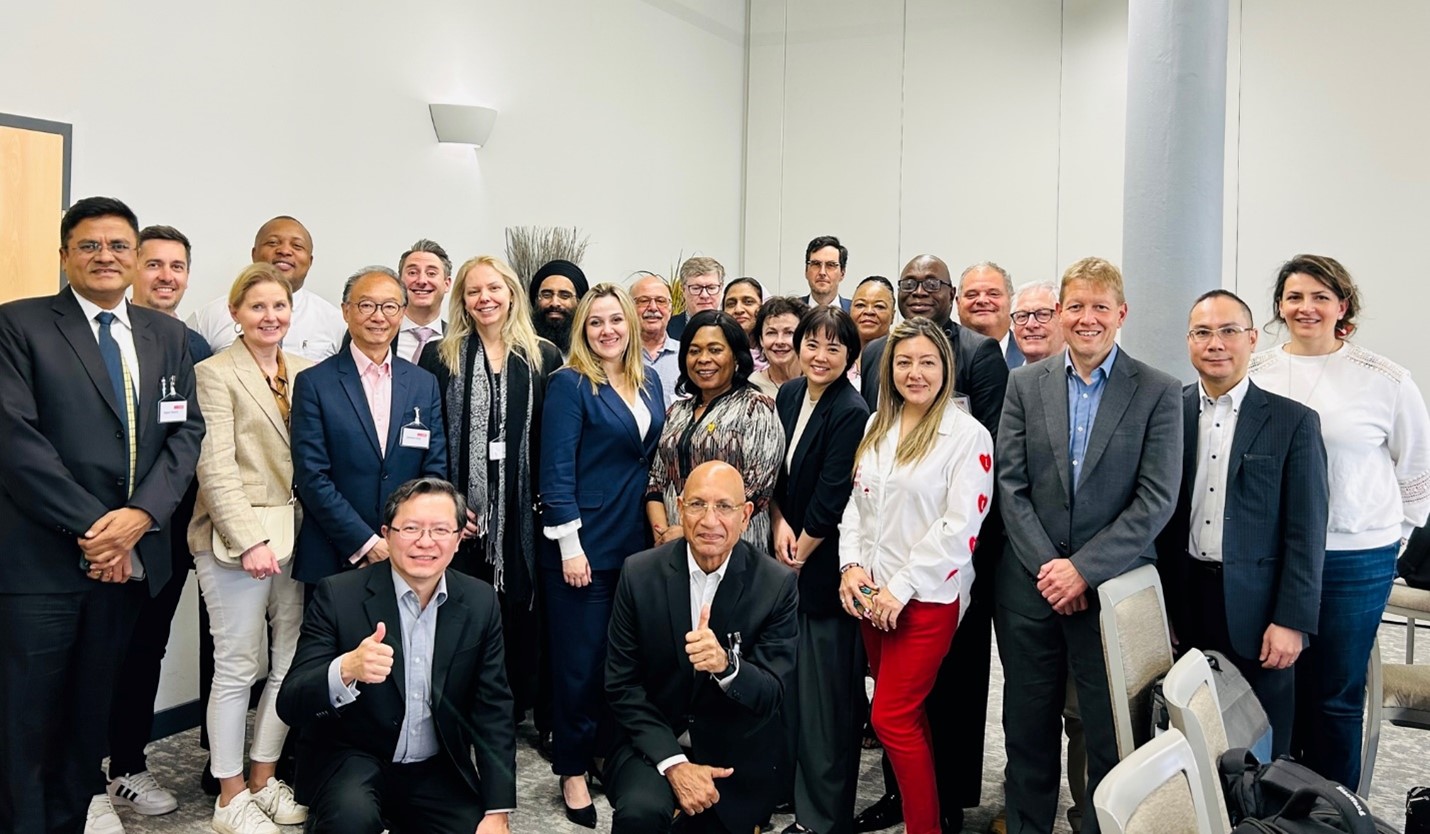 IFAC SMPAG members and Technical Advisors
IFAC's SMP Advisory Group (SMPAG) provides a global voice for SMPs and regularly explores trends impacting the SMP community. During IFAC's recent SMPAG May 2023 meeting in Berlin (Germany), Johan Barros, Head of Policy at Accountancy Europe and Cecile Bonino, Principal, Global Engagement at IFAC, took SMPAG members through the trends impacting SMPs and SMEs and presented the risks and opportunities stemming from recent EU legislation.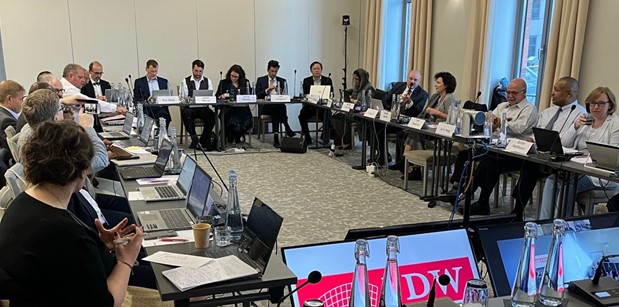 The discussions also explored similarities and differences in trends occurring in other jurisdictions and how SMPs can best support SMEs.
An evolving role of SMPs
Discussions confirmed that the role of professional accountants is becoming more complex. Firms can be expected not only to provide compliance support and deliver high quality audits, but also to assist their clients in addressing new dilemmas and navigating complex business challenges. Clients expect proactive advice, strategic insights, and specialized expertise to help them.
At the same time, professional accountants are required to comply with the fundamental principles of ethics, including integrity and confidentiality, as well as to act in the public interest for example when responding to non-compliance or suspected non-compliance with laws and regulations.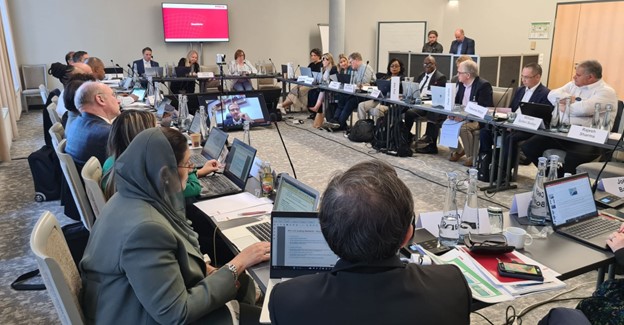 Main trends affecting SMPs and SMEs
The main trends affecting SMPs and SMEs in the EU can be divided into four broad categories:
Digital transition, including its incumbent risks and opportunities;

Sustainability and climate change, with a focus on legislation aiming to combat greenwashing through increased transparency and better governance;

SMEs' viability and resilience, encompassing issues such as the impact of inflation and the energy crisis,

access to finance

,

insolvency

,

late payments

, etc.; and

Social justice and fairness, leading to new legislation and standards on

taxation

,

anti-money laundering

and

anti-corruption
The polls run during the session revealed a strong convergence of the key trends across the world, in particular for digitalization, cybersecurity, data protection and sustainability.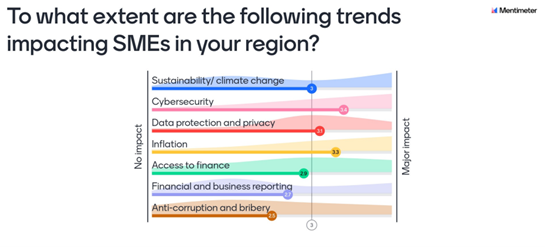 The rapid advancement of technology is transforming business, society and the accountancy profession. Since the pandemic, the conversation about digitalizing SMEs has focused much on e-commerce, but SME digitalization is far broader. Access to data, for example, is necessary for SMEs to run and develop their business models, compete and innovate.
And in order to thrive in business during the pandemic and stay competitive, many SMPs and SMEs had to take business continuity measures and embrace various technological tools and solutions, such as:
Adopting cloud services, automation, artificial intelligence (AI), and data analytics; 

Upgrading their websites, improving their internet services and providing new digital services and platforms; and

Enabling staff to work remotely, which offers benefits such as cost savings, increased talent pool, and improved work-life balance. This requires policies, infrastructure and collaboration tools to effectively manage remote teams and serve clients remotely.
With the increase in digital data and cyber threats, data security and privacy have become critical concerns for SMPs. To digitalize safely, SMEs must have the right skills, be aware of cyber threats and have a detailed understanding of the varied components of cybersecurity. Implementing robust security measures, complying with data protection regulations (e.g. GDPR), and educating staff and clients on cybersecurity best practices are essential to protect sensitive client information.
In the EU, the regulatory landscape for digital services is being fundamentally redefined, with a boom in the number of legislative initiatives progressively introduced and increasing extraterritorial reach, accompanied by guidance.
Polls conducted at the SMPAG meeting also confirmed that sustainability and Environmental, Social, and Governance (ESG) considerations have gained significant importance for businesses. Discussion, however, revealed that the various jurisdictions across the globe are affected at differing degrees. Current demand and awareness remain low in the SMP & SME space in some jurisdictions. Elsewhere, changing customer needs and expectations, internal staff pressure and regulatory drivers already in force or in the legislative pipeline are forcing a greater focus. For example, in the EU, sustainability reporting and sustainable finance are high on legislators and regulators' agenda, creating  increasing the expectation of SMPs supporting SMEs in measuring, reporting, and managing their sustainability efforts.
A fast-evolving environment and regulatory landscape with impact going beyond jurisdictional borders
These trends and megatrends, as well as the civil society pressure, are driving the political agenda. And in a fast-changing business, political and social world, SMPs and their SME clients need to become better prepared to tackle sudden economic and political shocks, building the resilience needed to navigate an uncertain future. SMPs need to adapt, innovate, and continuously enhance their capabilities to remain relevant and meet the evolving needs of clients in a dynamic business environment.
SMEs are often more international than we think. An Edinburgh Group report reveals significant international activity among SME clients of the SMPs surveyed, with almost three-quarters having clients with an international element. This makes it important to consider how EU legislation is also likely to impact non-EU SMPs and SMEs.
The impact may be considered through three lenses:
Direct obligations imposed on non-EU practitioners. As an example, an

EU proposal

aims to tackle the role of enablers facilitating tax evasion and aggressive tax planning in the European Union (Securing the Activity Framework of Enablers – SAFE). This could target intermediaries, including SMPs and sole practitioners, both within and outside of the EU that are seeking to advise EU-based businesses on transactions involving at least one non-EU jurisdiction and having an impact on the revenue of at least one EU member state. The future

EU Anti-money Laundering rules

are also expected to affect professional accountants, requiring more thorough due diligence on their clients' dealings.

Indirect impact caused by the cascading or trickle-down effect of legislation directed at larger entities but impacting SMEs through their supply and value chain. Recent developments in EU legislation such as the  Corporate Sustainability Reporting Directive (

CSRD

), the future European Sustainability Reporting Standards (

ESRS

), or the Corporate Sustainability Due Diligence Directive (

CSDDD

), currently discussed in Brussels, reflect increased levels of scrutiny by governments, the media, consumers and customers on supply chains.  Many of businesses under the scope of EU legislation are global players, and they will apply the CSRD and the CSDDD to their global operations, regardless of whether these are in a country that is legally covered by the EU measure. European global players will thus "export" the EU rules to other parts of the world.

"Ripple effects" at the political level. The EU wants to be a global leader in the fight against greenwashing, with its new legislative framework including the EU taxonomy, the Sustainable Finance Disclosure Regulation (

SFDR

),

CSRD and ESRS, the

Green Claims Proposal

aiming to end greenwashing. While this may currently be a unique position, other major economic regions may also come to realize that business will be difficult without sustainability-related regulations that enhance transparency and prevent greenwashing.
How do we prepare for this?
To ensure a sustainable transition and adaptation, it is imperative to prepare now regardless of how daunting the challenge. SMPs and their clients need a modified culture, mindset, skillset and toolset to respond to these new trends, risks and opportunities.
SMPs can use their understanding of businesses to identify, assess and advise on risks and opportunities and embrace the provision of new services. Accountants can, for example, help SMEs invest in the sustainable transition, support access to finance to achieve resilient post-COVID recovery and advise on maintaining healthy businesses.
To start this journey, SMPs would need to take several steps, starting with an initial conversation with their clients about their business and potential for future support beyond core services such as accounting, assurance and bookkeeping. It is essential to explain the "why" so the case for broader support can be made. This transformative journey comes with some costs, but also multiple benefits. A potential challenge is managing the transition of staff largely trained in provision of traditional services, who may not have the right skillset to engage in other professional and advisory services. Gaining buy-in from the entire team and highlighting the opportunities that diversification presents in terms of growth and development for individuals will be important. Diversifying activities can also help with talent acquisition and retention, and SMPs with diverse service offerings can offer attractive development paths and diversity for employees.
As transformative changes take time and money, SMPs may not see immediate benefits, but this would be likely to change in the long-term due to increasing demands from clients. As highlighted by several SMPAG participants, spending on such changes should be seen as an investment rather than just a cost.
The size of the challenges means that most SMPs are unlikely to have the resources to transition on their own, meaning support from professional accountancy organizations (PAOs), and networks such as Accountancy Europe and IFAC will be essential. Support with raising awareness, coordinating peer support and sharing best practices will be important in the early stages of transition.
Useful resources
IFAC
Accountancy Europe
European Commission