Image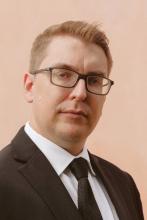 Bruce Vivian
Job Title
Head of Accountancy Education
Country
United States of America
Bruce qualified as a Chartered Accountant in South Africa in 2006. He started his career by spending six years with PwC in assurance before taking a three-year hiatus to serve in his local church as a youth pastor. In 2013, he joined the learning & development unit at the Auditor-General South Africa as a manager for technical learning. He graduated with a Master of Commerce (Accounting) in 2016.
Before joining IFAC, Bruce served as Senior Manager of Professionalization at the African Organisation of English-speaking Supreme Audit Institutions (AFROSAI-E), where he led the establishment of the African Professionalisation Initiative. In this role, he also contributed to various professionalization activities in the International Organization of Supreme Audit Institutions (INTOSAI) community. He was a member of the task force that developed INTOSAI's new auditor competence standard: ISSAI 150. He contributed as a content developer for the INTOSAI Development Initiative's Professional Education for SAI Auditors (PESA) project.
Bruce joined the IFAC staff in mid-2021 as a Principal. His responsibilities initially included member engagement and being the staff lead to the PAO Development & Advisory Group. In 2023, he was appointed as IFAC's Head of Accountancy Education.