Image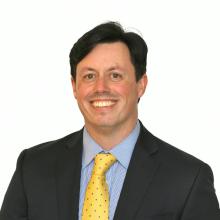 Greg Owens
Mr. Greg Owens was nominated by BDO LLP to serve on the International Panel on Accountancy Education (IPAE) in 2019 and re-appointed in 2021.

Prior to serving on the IPAE, Greg was a member of the International Accounting Education Standards Board (IAESB) (2014-2019) having previously served as a technical advisor (2008-2014). During this time, Greg served on a number of working groups, task forces, the steering committee and was Deputy Chair in 2019.

Greg is currently a Director in BDO's Global Assurance Department where has helped to develop and support his network's technology, methodology and learning resources for use by BDO firms. Since 2000, Greg has also trained or presented in over 35 countries and has represented his firm in a number of educational working groups (such as the ICAEW's Assessment Committee and Syllabus/Curriculum groups) as well as cross-firm/employer working groups (such as the UK's apprenticeship qualification). Greg has experience in auditing financial services, manufacturing, and hospitality clients, providing audit methodology support to engagement teams, performing file reviews and liaising with audit regulators.

Mr. Owens is a politics & economics graduate who qualified as a Chartered Accountant (ICAEW) in 2000 and became a Fellow Chartered Accountant in 2010.