Image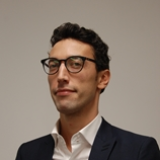 Jimmy Greer
Job Title
Head of Sustainability, ACCA
Jimmy Greer is head of sustainability at ACCA. He creates global research and advises on policy issues for ACCA related to sustainability, social impact and business model innovation.
He is a member of the UNCTAD-ISAR Consultative Group on Enterprise Reporting on the UN Sustainable Development Goals and is also a member of the Climate Disclosure Standards Board Technical Working Group.
He holds an MSc. in Globalisation and Latin American Development from the UCL Institute of the Americas.