Image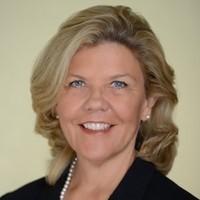 Sheree Ebanks
Sheree Ebanks became a member of the IFAC PAO Development & Advisory Group in January 2020 having been nominated by the Cayman Islands Institute of Professional Accountants (CIIPA).
Mrs. Ebanks is currently the CEO of CIIPA and the chair of the Cayman Islands Public Service Pensions Board, sits on the board of the Caribbean Utilities Company and the RBC Royal Bank (Cayman).
Previously, Mrs. Ebanks was employed with one of Cayman's largest banks as director and Head of Wealth Management where she oversaw trust and fiduciary services, asset management and fund administration and was a member of the bank's asset management and liability and risk management committees, where she was responsible for driving strategy and profitability. She retired from the Bank in 2013 after 33 years.
Mrs. Ebanks held a number of other board positions, including chairman of the Board of Governors of the University College of the Cayman Islands, deputy chairman of the National Roads Authority, and she is currently the chairman of the Cayman Drama Society. Ms. Ebanks has participated on public sector/private sector partnerships assisting in international matters relating to the EU, OECD, IMF, FATF, and the CFATF.
Mrs. Ebanks is an Accredited Director (Acc .Dir.) and holds an MBA from the University of Liverpool (UK).