Image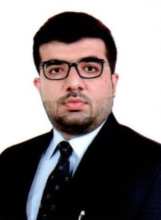 Raheel Rehman
Job Title
Chief Financial Officer
Mr. Raheel Rehman is currently the Chief Financial Officer and Head of the Anti-Money Laundering Supervision department at the Institute of Chartered Accountants of Pakistan (ICAP). Mr. Rehman is a member of ICAP and is also a certified AML / CFT professional having more than a decade of experience in Regulatory Compliance, Finance and Governance.
Mr. Rehman is a member of the Supervisory Cooperation Committee formed by the Government of Pakistan for dealing with the overall AML compliance matters, including the inter-agency cooperation. He is also a core member of the AML Team of Pakistan, dealing directly with Financial Action Task Force (FATF) and Asia / Pacific Group (APG). In his role, ICAP's contribution remained significant in the removal of Pakistan from the FATF Grey List. Mr. Rehman also received a letter of appreciation from the Government of Pakistan for his contributions in FATF and APG.
Prior to joining ICAP, Mr. Rehman was associated with the leading Financial Institution of Pakistan as Senior Vice President – Head of Compliance.