Image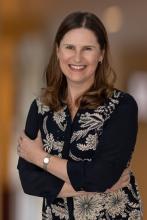 Sally Ann Bailey
Country
United States of America
Sally Ann Bailey was a director with the International Auditing and Assurance Standards Board, where she oversaw the fraud and going concern work streams. She has more then 20 years of experience in the auditing and assurance profession.
Prior to joining the IAASB, Sally Ann worked in Deloitte & Touche LLP's professional practice network in the United States. Here, Sally Ann fulfilled several roles including focusing on standard-setting activities and group audit matters, as well as the communication of technical topics to Deloitte professionals. She also served as technical advisor to the Deloitte representatives on the AICPA's Auditing Standards Board and the Assurance Services Executive Committee.
Sally Ann participated in many standard-setting task forces and working groups, and led the drafting of numerous global and U.S.-specific comment letters.