Meet Paula Franco, a certified accountant, tax consultant and trainer. She owns an accountancy and tax consultancy SME and has been the President of Ordem dos Contabilistas Certificados (Portugal) since 2018. The author of technical opinions and various articles, her work on taxation and accounting has been published in Portugal and around the world. She spoke to Linda Lach, IFAC's Director of Governance, about efforts to raise Portugal's financial literacy rates, her professional journey as an accountant, and her passion for making the world more financially literate. 
Image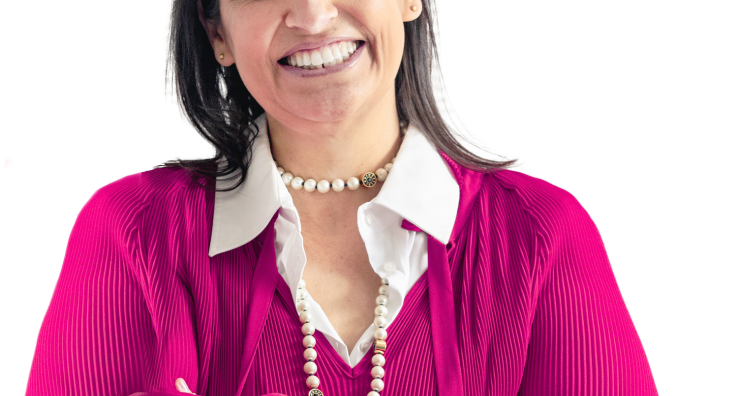 Linda Lach (LL) : Paula, can you tell us about your journey in the accountancy profession? What, or who inspired you to become a professional accountant?
Paula Franco (PF): Thank you very much for the invitation to participate in this interview. It's an honor for me to be part of a profession that works every day  to make our economy and global society more developed, sustainable, and socially just. My interest in accounting and taxation started right away at university. I soon realized the impact accounting could have on companies and, consequently, the economy and civil society. Through accounting, a profession recognized for its public interest, we can tremendously impact the various dimensions of our society. Today more than ever, accountants can directly influence the environment, a company's social responsibility, and the global economy, so we are increasingly key stakeholders that build a better world. That's what always attracted me and continues to attract me to our profession.
LL: What motivated you to become an advocate for financial education? Was your professional qualification an enabler?
---
PF: Financial literacy, or the lack of it, plays a crucial role in our daily lives, regardless of age, profession, or social status. Ultimately, a country's prosperity corresponds to the level of financial literacy of its citizens; financial literacy thus constitutes one of the fundamental pillars for harmonious and sustained development. A society composed of financially literate individuals will be more prosperous and equitable. In addition, it will also be more democratic since financial literacy induces more informed and conscious decisions. As an accountant, I am aware of the economic and social importance of concepts such as debt, savings, budget and investment. By working on a daily basis with entrepreneurs, it quickly became clear to me that many companies were severely lacking in knowledge on these critical aspects. I therefore realized that I had to become an advocate for financial literacy and education because without the understanding and mastery of these concepts, the global economy won't grow.
LL: You're also a trainer. Does that equip you with any firsthand experience on how financial literacy can positively impact individuals and communities? If so, could you share some examples?
---
PF: It definitely does. And I can give you an exciting real life example, in the Azores islands and their local accounting community. For 15 years, I went every month to the Azores to provide professional training to Ordem dos Contabilistas Certificados (OCC) members from those islands. We created an excellent and productive community spirit that enabled us to share information and best practices both on opportunities but also obstacles—obstacles where I could share my professional knowledge to help the accountants develop their personal and professional skills. After all those years of hard work, it is now possible to look at that community and see the development, and how the companies, the economy and society have improved so much. So it is evident that where there is knowledge, people have more power and, therefore, can make better life decisions.
LL: Several professional accountancy organizations (PAOs) across the world have already developed programs to improve financial literacy. How is OCC playing its part?
---
PF: In 2020, Portugal occupied the last position in the financial literacy ranking of the 20 Eurozone countries, according to several European Central Bank studies. Only 25% of Portuguese people correctly answered three of the five questions regarding risk diversification, inflation, arithmetic, and compound interest. There is a lot of work to be done. Financial literacy is on the agenda of Banco de Portugal and all public entities associated with the subject. But in practice, very little has been done to improve the financial knowledge of the population. We must roll up our sleeves and move from words to actions. And there is no need to reinvent the wheel to combat financial illiteracy. It is, above all, necessary to want to change.
Aware of its public intervention and this problem, a few years ago OCC advanced a project called "Joaninha e os Impostos" ("Little Joana and the Taxes"). Focused on developing citizenship, tax education and promotion for better financial literacy, and supported by OCC and several educational institutions, it is a set of books, videos and games developed for different age groups (children, teenagers and university students). Freely distributed in schools nationwide, it already has several versions in multiple languages and jurisdictions. The books, published for the first time in 2015, explain to younger people what taxes are, what they are for, why you have to pay them , and other relevant financial concepts essential for the lives of all young readers. The project was so successful that during the COVID-19 pandemic, we even launched the version "A Joaninha e a COVID-19", a story that promotes compliance with public health standards and teaches young people to follow the instructions of the Board of General Health in Portugal.
LL: I know that you are also passionate about continuous professional development. How can PAOs support high-quality and relevant financial education and literacy?
---
PF: Continuous professional development (CPD) is key to the profession's value and public interest.  It's only through a high level of professional training that the accountancy profession can reinforce its value and continue to play a vital role in the world's development. OCC has a solid and diverse CPD program that allows accountants to improve their personal and professional skills. On average, we have one million trainees per year. Still, after the pandemic and the new professional models, we understood that it was necessary to take things a step further, and actions were taken. Since the beginning of this year, OCC decided to make  all  CPD courses available online, so now accountants can have for free all the CPD they want. We created and launched a very innovative platform. It is awesome. CCClix is a simple and intuitive interface that searches CPD content by themes. It is an on-demand training service, with on-demand video and live streaming of training and events with hundreds of courses and thousands of hours of video and materials that help accountants study. This year it had 184,275 visitors and content consumers and 389 657 hours of video content watched, so we are thrilled with our members' feedback and usage rates. I am persuaded that CCclix will help a lot in our professional development.
LL: Research reveals that over 50% of new businesses fail during their first five years. The OECD suggests this may be due to low financial literacy levels and a lack of financial discipline.
---
PF: Definitely. And Portugal has deficient levels of financial literacy, a significant obstacle to the country's economic development. A national strategy currently in place, the Digital Financial Literacy Strategy for Portugal, presents the vision and lines of action to be developed over the next five years to empower the population to use digital financial services and reduce financial exclusion appropriately. It is also intended to make citizens more resilient to online fraud attempts and more aware of their behavioral biases when accessing financial services on digital channels. The designed Strategy is full of reflections, mobilizations, considerations, awareness, cooperation and incentives, but with very little of it actioned so far, I'm only partially confident about the Strategy's success. Having said that, OCC will collaborate and contribute through multiple activities (Joaninha e os Impostos, conferences, seminars and public articles) to inform, create awareness and help as much as possible with the Strategy's implementation. We need more actions capable of generating behavioral changes that can impact personal finances. It is essential to be more present in schools, on social networks, on the radio and on morning and afternoon television programs. It is necessary to work directly with the younger and older generations, with qualified and non-qualified people, with the rich and poor, and also with private and public entities.
Paula, you're a partner of a small accountancy firm and are thus well aware that financial literacy is also critical for SMEs. How can accountants contribute to financial education and literacy in their daily activities, in the public interest, especially SMPs with their SME clients?
---
PF: Accountants have higher levels of financial literacy than the average citizen: economic concepts, tools, and information are the core of our work and value. We are therefore in a more favorable and responsible position to act and help those who are less informed. Accountants must share knowledge to raise awareness and inform. We live in an intrinsically linked environment where information plays a crucial role. So with more and better information, our clients will make better entrepreneurial decisions that will help their companies to grow and consequently create a more environmentally just, fair and socially responsible  society where we want to live. Accountants, as always, are critical agents of change.
Interested in being featured? Email us.