Image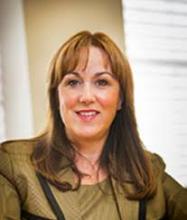 Robyn Erskine
Robyn is a partner in Brooke Bird, a specialist restructuring insolvency and turnaround firm located in Melbourne Australia and has been actively involved in the public practice sector for over 30 years.
In January 2015, Robyn was appointed to the International Federation of Accountants (IFAC) Small and Medium Practices Committee on the nomination of CPA Australia and Chartered Accountants Australia and New Zealand. She is currently the Deputy Chair of the SMPC and the Chair of its Ethics Task Force.
Robyn is a director of CPA Australia having been appointed to the board in 2017.  She has served on CPA Australia's Victorian Division and Victorian Public Practice Committee and in 2014 Robyn was awarded the Henry Fox Award for outstanding service to Public Practice in Victoria.
In 2011 Robyn became the first female to be appointed as the National President of the Insolvency Practitioners Association of Australia, now known as the Australian Restructuring Insolvency and Turnaround Association (ARITA) and served as a director of ARITA until May 2019. In 2017 Robyn was awarded Life Membership to ARITA for long, dedicated and distinguished service to ARITA and the Profession.
Robyn is a current councilor of the Australian Institute of Credit Management's Victorian Tasmanian Division.