Image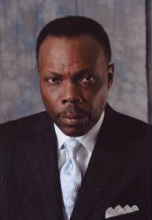 George Willie
Country
United States of America
George Willie became a member of the Small and Medium Practices Committee in January 2015. He was nominated by the American Institute of Certified Public Accountants (AICPA).
Mr. Willie is the managing partner of Bert Smith & Co. He has over 40 years of experience specializing in the audits of healthcare, government, and not-for-profit entities.
Mr. Willie has served in numerous leadership positions within the AICPA, including chair of the Private Companies Practice Section Executive Committee, member of the Board of Directors, member of the Board of Examiners, secretary of the Political Action Committee, and chair of the Minority Initiatives Committee.
Mr. Willie earned an MBA from American University and a BBA in accounting from Howard University. He is a licensed CPA in the District of Columbia and US Virgin Islands, a Chartered Global Management Accountant (CGMA), and a Certified Government Financial Manager (CGFM).